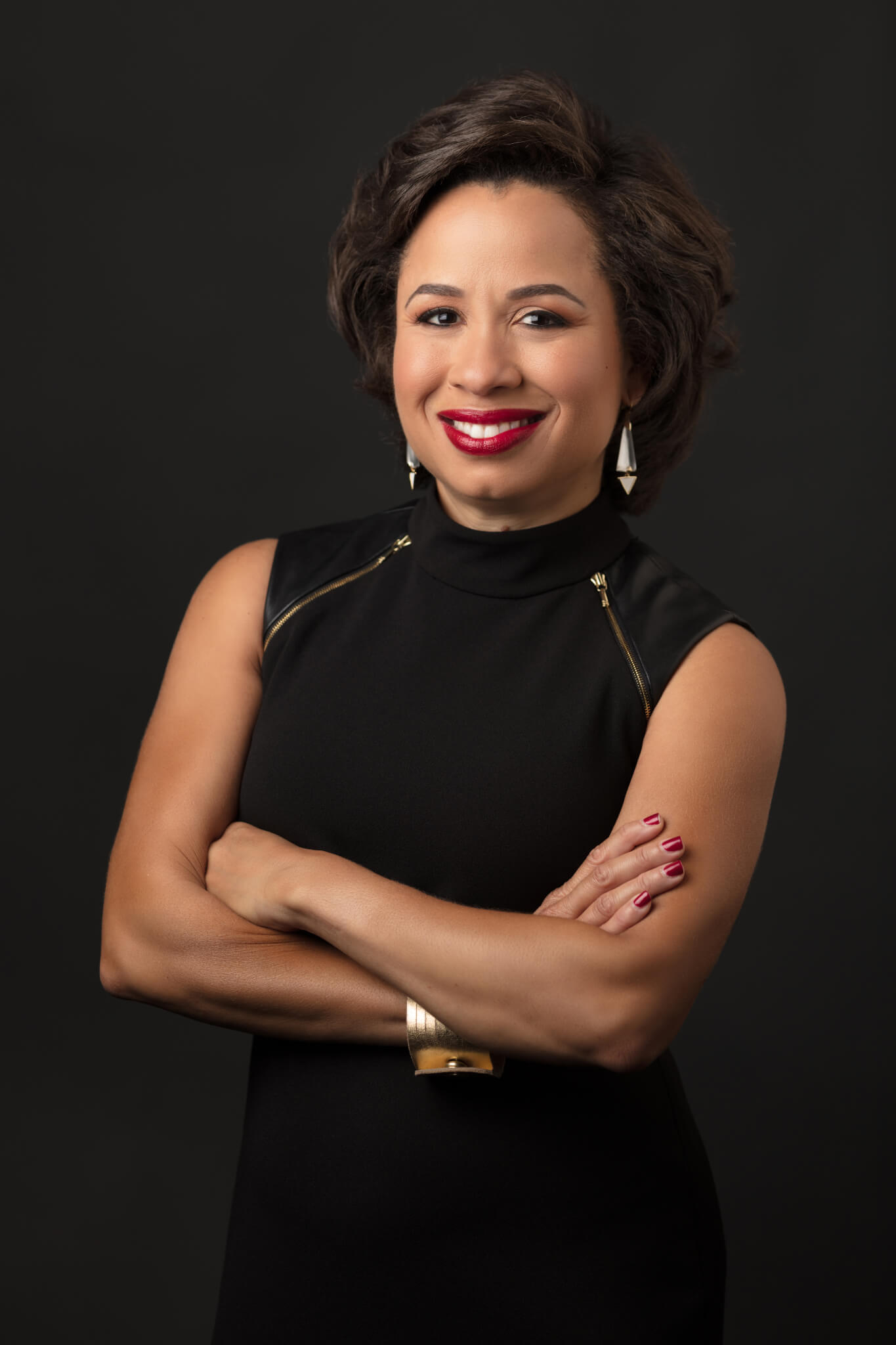 Founder.Marketing Strategist.Change Maker.

Maurisa Potts knows how to get spotted
With over 20 years of professional marketing, communications and events experience, Maurisa is a master strategist. Her skills in planning events, designing communication strategies and developing partnerships for businesses sets her apart from big name, corporate firms.
Maurisa founded Spotted MP in 2008, after a long successful path in corporate America. Clients of her boutique firm realize the success of personalized service that only comes from partnership with a dedicated, caring professional. She provides distinctively tailored and integrated marketing solutions for economic and urban development initiatives, community placemaking, and for/non-profits entities.
Although well-known and highly respected within her industry for her signature marketing style, tenacity, and creativity, the quality Maurisa is best known for is her strategic business savvy. Her experience working in a variety of sectors gives her the knowledge and skill to help her clients craft unique and innovative campaigns that increase brand awareness, and attract new opportunities. Maurisa is experienced in all facets of marketing, communications and events – from planning to execution. As a creative visionary, she has designed clear, concise and engaging marketing campaigns and programs. As a project manager, she has lead and supervised teams, business partners, and vendors to ensure consistent quality and timely completion of projects. And as a director, she has created, implemented, and measured strategies to achieve specific business marketing and communication goals.

Maurisa seamlessly blends her professional marketing, public relations and events experience with her passion to deliver the highest level of service to her clients. Her proficiency allows her to determine and establish best practices needed to launch a successful program and to visualize end results. Her precision lends a clear voice to her clients by delivering effective and results-oriented strategies. Her proven methodology elevates clients within the marketplace and works to ensure her client's brand is prominent within its target market.
Experience in sectors as diverse as fashion, non-profit, culture, and economic development/tourism, ensures your business will benefit from the detailed and practical knowledge of a professional who has tackled the most varied and fast growing industries with one common goal, results.
Maurisa rolls out communications, plans events and pitches media with a management style that develops lasting partnerships, propelling your business to new heights and growing your business incrementally and exponentially.
While serving as Director of Marketing for the Crystal City Business Improvement District (BID) in Arlington, VA, Maurisa perfected her skills as a brand manager, business development leader and community partner. Arlington was known in the past for geographic spread lacking a central downtown feel. Maurisa defined possibilities in the unique area known as Crystal City as an emerging destination for business, shopping, dining and entertainment, solidifying its urban appeal and encapsulating its now known reputation as a premier location.
Maurisa established her career as the Marketing Director for Wickwire Gavin, P.C. a national real estate and government contracts law firm. Maurisa built the firm's marketing department, designing corporate strategies and building all major marketing components. She counts her vision-focused marketing programs for global practice groups as Senior Marketing & Business Development Supervisor at Reed Smith LLP, a Top 10 global law firm, as launching her career. Previous employers include Arent Fox, Arthur Andersen, and Microstrategy in which she led firm-wide marketing initiatives for each entity.
Follow the media pulse in and you can't miss Maurisa's strategically placed client mentions. Expertly cultivated relationships with major media outlets have generated compelling stories for The Today Show, Washington Business Journal, The Washington Post, CNN, MSNBC, People Magazine, The Washington Times, NBC 4, ABC 7, WUSA 9, FOX 5, WTOP News, Northern Virginia Magazine, DC Modern Luxury, and Capitol File.

As a recognized community leader, Maurisa lends her expertise and enthusiasm serving with various organizations. She currently serves on the Executive Board of the Alexandria Small Business Development Center. Other community activities she is involved includes ColorComm (Women of Color in Communications) Running Brooke, Fashion Group International, and the DC Chapter of the American Marketing Association.
A proud Hokie, graduate of the class of 1995 and avid sports fan, Maurisa enjoys membership in the Virginia Tech Alumni Association (National Capital Region) and is a large supporter of her alma mater.
Maurisa resides in Alexandria, VA with her husband and son and is often "spotted" enjoying all that the DC metro area has to offer with family and many trusted friends.